**filling in groundwater recharge/wetlands with (contaminated) soil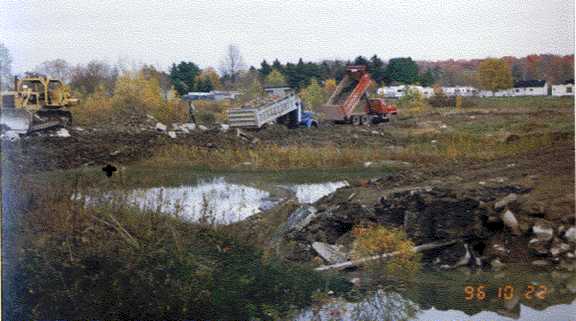 This photo shows dumping of some of the 14,390 tonnes of soil from the old GM plant (Mary Street in Oshawa) in Clarington (Courtice). (See Current Events page for more information on this serious problem) ... Rare tree frogs were buried here, under this fill.
Contaminated soil - contact Clarington Council-623-3379
neighboring property to the fill site shown above and...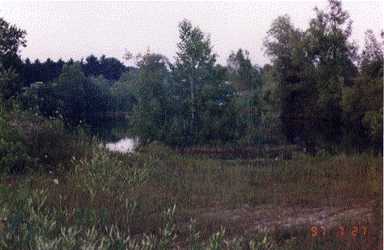 neighboring property showing the beginning of fill site in the background.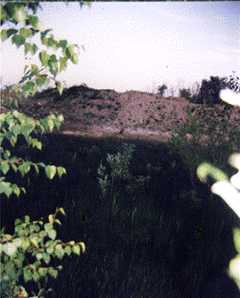 back to Photo Gallery (text)